Heat Recovery
Heat Recovery is great way to save money. It's very affordable & achievable to save up to 50% on your water heating.
90% of the heat in shower water is wasted - Fact
Shower water is still hot when it flows into the drain - Fact
For home owners, this wasted heat energy, can cost hundreds of dollars per year.
For a business, this loss can equate to several thousands of dollars per year.
It's possible to recover much of this "wasted heat" and reuse it which means you stop throwing away heat and start making instant energy savings.
You may not have heard about recovering heat from waste water, but the reality is this eco-friendly technology is lowering energy bills in thousands of homes and businesses every day. It's one of the easiest ways to improve energy efficiency. The less energy you waste, the less energy you need to buy. Making the world greener and lowering your energy bills is that easy.
Introducing the Heat Recovery Drain by Renewable Solutions
This revolutionary heat recovery system will slash your hot water costs by recycling energy.
As we know a reduction in energy consumption is a must for all energy users. We are trying to insulate and heat our homes in a more efficient way. We are trying to use more sustainable forms of energy such as solar power and energy saving heat pumps, not only to save money but to provide a healthier future for our children. Even with these systems, our hot water consumption has increased and is still increasing today.
We are taking more showers and for longer!
Renewable Solutions thrives on challenges to reduce energy usage. Our research shows that the most economical and efficient way to reduce energy consumption for showers is to extract as much energy as possible from the waste water created which normally just goes down the waste pipe.
Our Heat Recovery Drain does just that. Recovering waste heat from the waste water used having a shower and recycling it to heat the water used at the shower mixer.
Test results
Our testing confirms that our Heat Recovery Drain recovers over half the heat in the water used in a shower which is normally wasted down the waste pipe.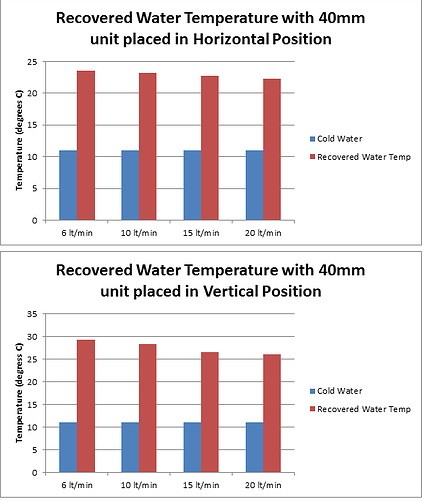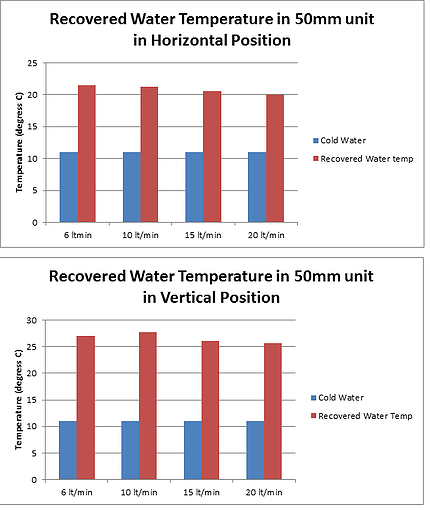 Features of the Heat Recovery Drain:
40mm and 50mm Heat Recovery Drains are available
Complies with NZ and Australian plumbing standards
5 YEAR guarantee on materials and workmanship
Can be plumbed in standard plumbing position of 40:1 and also vertically
Permanent fixture means savings with every shower
No mains pressure drop up to 10 Lt/min
More preheated cold water used means more pressure at the shower rose in rural/low pressure systems
Get more hot water usage from the cylinder
What you get with your Energy Drain:
Insulation
2 x DUX drain connection units
Installation instructions
'SUPPLY ONLY' OR 'SUPPLY AND FIT' OPTIONS AVAILABLE
CLICK HERE FOR CAST-IN FLOOR FLOOR SYSTEMS
LARGE SCALE HEAT RECOVERY